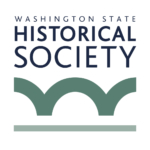 Website Washington State Historical Society
Partnering with our communities on how history connects us all!
Schedule: 20 hours per week with some flexibility of hours within the 8am-5pm workday. Hybrid work schedule is negotiable. This position is also eligible for medical and retirement.
About the Program:
The Washington State Semiquincentennial (250) Committee was established by the Washington State Legislature in 2022 to coordinate and provide guidance for Washington's official observance of the 250th anniversary of the founding of the United States, as marked by the Declaration of Independence in 1776. The Legislature appointed the Washington State Historical Society (WSHS) at stewards of the 250 Committee and the commemoration more broadly, and those efforts are being managed by the WSHS's Heritage Outreach Department.
What you will do:
You will report to the Heritage Outreach Director and will work to support Washington's 250 initiative by assisting in all aspects of the commemorative planning and implementation through early 2027. This position will provide administrative support to the 250 Committee and work to implement its commemorative activities such as capacity building efforts; educational opportunities; public programs and exhibits; and statewide engagement efforts.