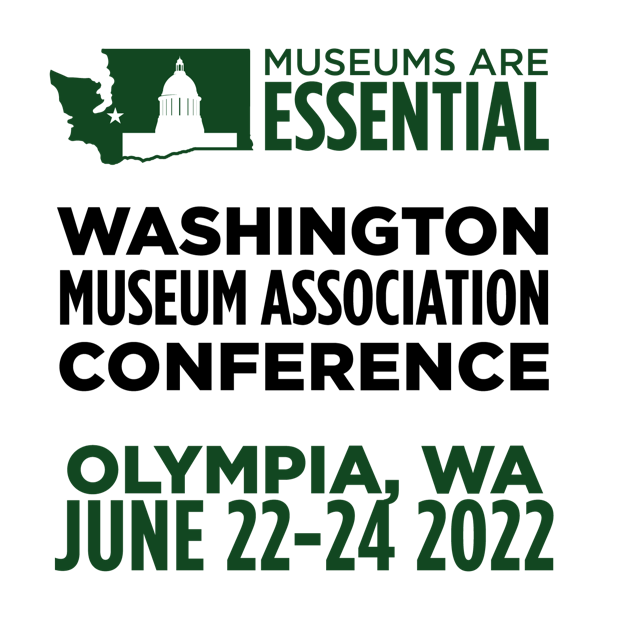 MUSEUMS ARE ESSENTIAL
Washington Museum Association Annual Meeting
Olympia, WA – June 22-24, 2022
Conference Theme
Program Online
Emerging from two years of turmoil and change, museums are more integral to their communities than ever before. As a community of professionals, we have explored new technologies, programs, and ideas, while struggling to survive through a series of mandates and closures. Museums have fought through the pandemic to provide history, art, learning, and even more importantly, connection. Each museum and the community they serve is unique. Why is your museum essential? We want to share the stories of museums as a place of connection from across the state. Join us in Olympia to celebrate Washington museums as we navigate this new landscape together.
WaMA Board Application
Click here to download
Hotel Booking
You can book your hotel room by calling the Olympia Hotel at Capitol Lake directly at 800-206-9339, letting the reservation agent know you are with the WAMA Conference or by clicking on the booking link: WAMA Booking Link. Block rates close June 14, 2022.