2022-2023
Washington Museum Association
Board Officers

---
WaMA is operated through the efforts of an all-volunteer Board of museum professionals and supporters from across Washington.  Board meetings are hosted each quarter by different museums throughout the state.

---

President
Katie Buckingham
Curator
Museum of Glass, Tacoma WA
Expires 2024; Not eligible for re-election, Position 10
Katie Buckingham has been a part of the curatorial team at the Museum of Glass since 2012, where she works to develop exhibitions, research collections, and coordinate the Visiting Artist residency program. She provides mentorship to graduate students through UW Museology's Emerging Curator Initiative. Before working at the Museum of Glass, she worked at the Museum of History and Industry in Seattle and has completed projects for Seattle Aquarium, Bellevue Arts Museum, and Woodland Park Zoo. She received an MA in Museology from the University of Washington, and a BA with Honors in Art History from Whitman College.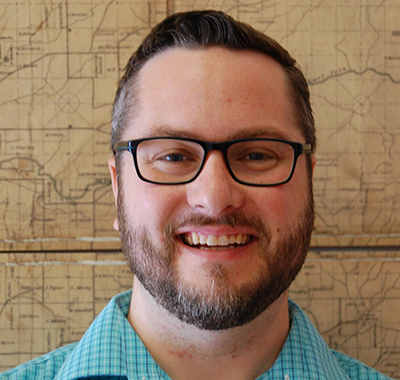 1st Vice President
Brad Richardson
Executive Director
Clark County Historical Museum 
Position 6, term expires 2023, Not eligible for re-election
A life-long Clark County resident, Brad Richardson has spent the last 10 years engaging the public in the gathering, saving, and sharing history at the Clark County Historical Museum.
He completed his Masters in Public History from Portland State University (2015), and his Bachelors at Washington State University Vancouver (2012). He was nominated for the 2017 George C. Marshall Public Leadership Award and recognized as a 2015 Visit Vancouver USA Tourism Ambassador. He also serves on the board of trustees for Humanities Washington.
Currently, the Executive Director at the Clark County Historical Museum (CCHM), Brad has served as the Museum Curator, Museum Experience Coordinator, and Visitor Services Coordinator. However, he started his career at the museum as a volunteer in 2010. During his tenure at the CCHM, he has greatly expanded the Museum's Walking Tour Program, launched the History on Tap series, spearheaded the creation of the Historic Routes mobile walking tour app, designed exhibits, and managed the Museum's collection. Brad stepped into the position of Executive Director for the CCHM in August of 2017 and is the head fundraiser and administrator for the organization.

2nd Vice President
Brooke Wagner
Registrar
Northwest Museum of Arts and Culture, Spokane WA
Expires 2024; Not-eligible for re-election, Position 1
With over 15 years in the fields of museums and galleries, Brooke is the Exhibits Manager and Registrar at the Northwest Museum of Arts & Culture (MAC) in Spokane. She has previously held positions at the Tacoma Art Museum, the Foster/White Gallery, the Burke Museum, and the Priest Lake Museum. She has her Master's from the Museology program at the University of Washington and has been at the MAC for the last decade in one form or another. She loves keeping track of her thousands of super cool objects and her career goal is to make collections sexy. She resides in Spokane with her husband and son and when she is not working she is hiking, biking, running, reading, or making.

Treasurer
Nancy Salguero McKay
Treasurer 
Highline Heritage Museum, Burien WA
Expires 2022; Eligible for re-election, Position 8
Nancy Salguero McKay is the Executive Director for the new Highline Heritage Museum. Since 2006 has been preserving the stories of the Highline region. She held a position as Exhibit Design instructor for the UW Professional & Continuing Education certificate program for two years. Salguero McKay's awards include the Exhibit Excellence award from the Washington Museum Association and the Exhibit Award from the Association of King County Historical Organizations. She's part of the 4Culture Heritage Advisory Committee and has served as a board member on multiple nonprofit heritage and cultural organizations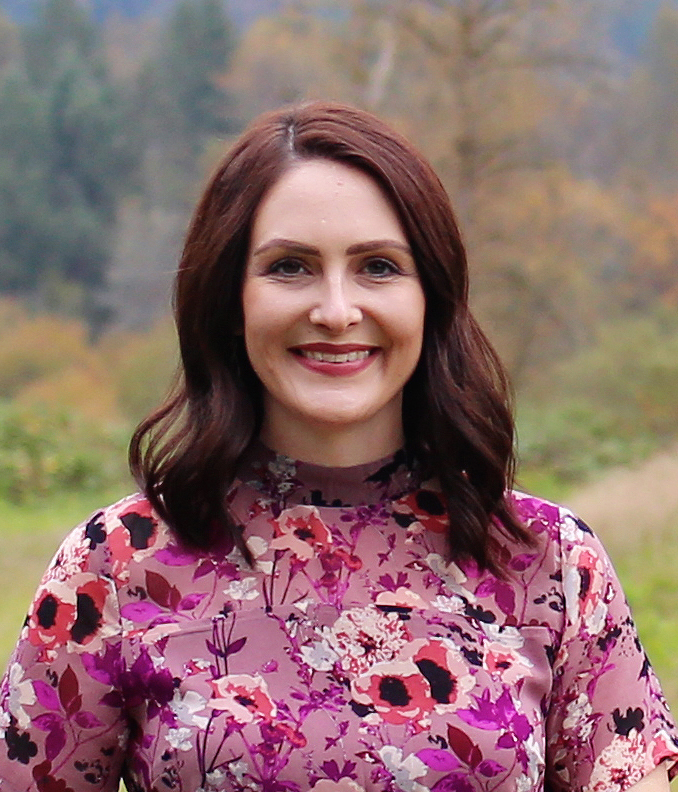 Secretary
Sarah Sampson
Collection Manager
Renton History Museum
Position 4, term expires 2021, eligible for re-election
Sarah Samson has been with the Renton History Museum since 2006, first as the Collection Manager and currently as the Curator of Collections & Exhibits. Previously she interned at the Burke Museum of Natural History & Culture and worked in archaeology in South Dakota. She received her Master's degree in Museology from the University of Washington and her Bachelor's degree in Anthropology from the University of South Dakota. Sarah is a University of Washington Museology affiliate faculty member, teaching collections care and serving as a host site for their exhibits class.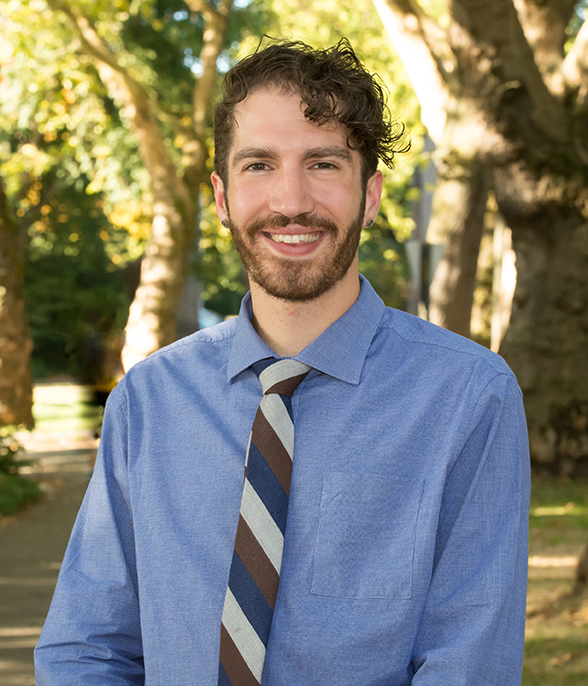 Membership Secretary
Dylan High
Graduate Advisor
UW Museology Graduate Program
Position 5, term expires 2022, eligible for re-election
Dylan is the Graduate Advisor with the UW Museology Graduate Program, where he has worked since 2015. Prior to current position, he worked with the Burke Museum of Natural History and Culture and the National Nordic Museum. He has an MA in Museology from the University of Washington and a BA in Anthropology and Music from Muhlenberg College. Dylan currently serves on the board of the Association of King County Heritage Organizations (AKCHO). He is passionate about community-focused museums, informal education, and the potential for museums to help us develop a positive sense of self.
Past President
Sadie Thayer
Director
Kittitas County Historical Museum, Ellensburg WA
Expires 2022; Not-eligible for re-election, Position 11
Sadie Thayer is currently the Director of the Kittitas County Historical Museum in Ellensburg, a position she has held since 2010. She received a Master of Arts degree in Museum Studies with a focus in Collections Management from George Washington University in 2009.  Before that, she obtained two Bachelor of Arts degrees (Anthropology with Museum Studies Specialization, and History) from Central Washington University in 2007. She has been very active in the Ellensburg Morning Rotary Club, where she served as President, 2017-2018.

Director
Megan Churchwell
Curator
Puget Sound Navy Museum, Bremerton WA
Expires 2022; Eligible for re-election, Position 2
Megan Churchwell has been the Curator of Bremerton's Puget Sound Navy Museum since 2014. Her background includes a BA degree in American History from Willamette University (2008), as well as a Master of Arts in Museum Studies from the University of Washington (2011). The mission of PSNM, located next to the Puget Sound Naval Shipyard, focuses on the naval heritage of the Pacific Northwest. At PSNM, Megan develops exhibits, assists researchers, and manages the museum's social media presence.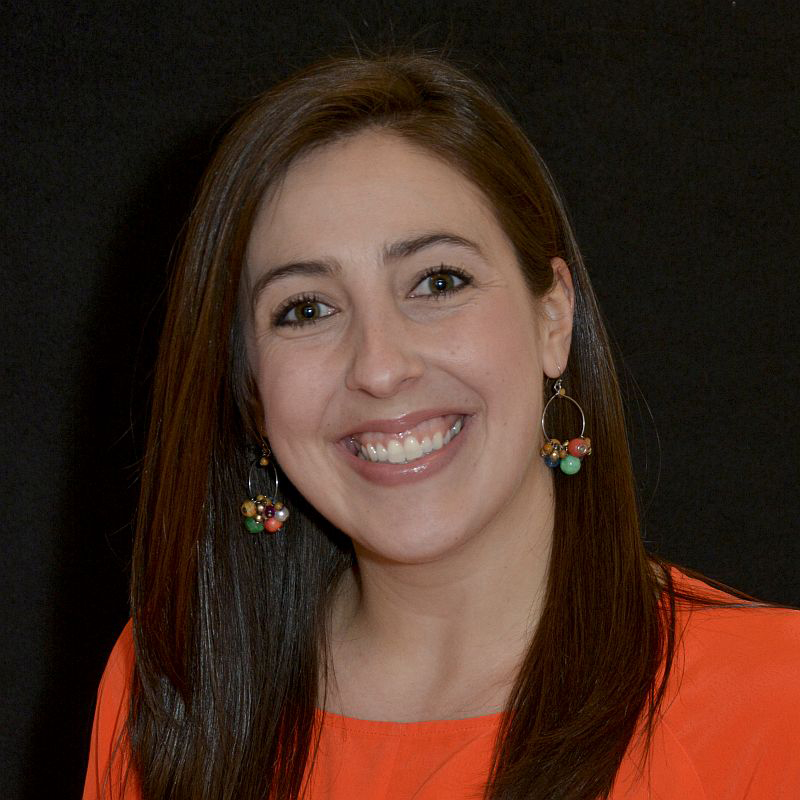 Director
Brianna Kosowitz
Executive Director
Bainbridge Island Historical Museum
Position 9, term expires 2023
A newcomer to the Pacific Northwest, Brianna originally hails from Upstate New York. She fell in love with museums after an internship with her hometown's Corning Museum of Glass. She spent five years with Smithsonian's National Museum of American History in Washington D.C. and is now leading the team at the Bainbridge Island Historical Museum as their Executive Director.
Under her direction, the Museum has evolved a great deal. An expanded mission statement together with a clear vision and new core values have afforded her team the opportunity to embrace flexibility and out-of-the-box thinking. Together, they are working to elevate the museum experience and develop more diverse and innovative exhibits, digital communications, programs, and collaborations. Brianna is thrilled to be on the Board of the Washington Museum Association.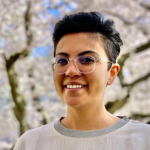 Director
Jessica Rubenacker
Exhibit Director
Wing Luke Museum
Position 13, term expires 2024
Jessica is second generation Filipino American, born in Chicago and raised in the flat lands of central Illinois. Her favorite foods include her maternal grandmother's pinakbet and her paternal grandmother's chicken and dumplings. Jessica now calls Seattle home after moving here over a decade ago to attend the UW's Museology program and has been involved with The Wing Luke ever since.
Director
Anna Goodwin
Executive Director
The History Museum of Hood River County
Expires 2023; Eligible for re-election, Position 12
Anna Goodwin is the Executive Director of The History Museum of Hood River County. Previously she served as Collections Manager/Registrar at Maryhill Museum of Art for over seven years. She has worked at museums throughout the country, including the Museum of Northern Arizona, Fort Sumter National Monument and the Logan Museum of Anthropology. She received her Master's degree in Historical Administration from Eastern Illinois University and her Bachelor's degree in Anthropology, Classics, and Museum Studies from Beloit College.
Ex-Officio
Chieko Phillips
Heritage Lead
4Culture, Seattle WA
Chieko Phillips is the Heritage Lead at 4Culture, the cultural funding agency for King County, Washington, where she manages the program that supports organizations and practitioners who preserve and share the history and material culture of King County, Washington. Previously the Director of BlackPast, an online resource for global African and African American history, she has also held positions at the Northwest African American Museum, the United Negro College Fund, and Photographic Center Northwest. Chieko currently serves on the City of Seattle's Arts Commission where she is a member of the Facilities and Economic Development Committee.  She also sits on the boards of the Washington Museums Association and Association of King County Historical Organizations, both organizations that serve the cultural sectors in Washington and King County. A graduate of Davidson College, Chieko holds a BA in History and an MA in Museum Studies from the University of Washington.

Ex-Officio
Allison Campbell
Heritage Outreach Manager
Washington State Historical Society, Tacoma WA
Allison Campbell is the Heritage Outreach Manager at the Washington State Historical Society where she coordinates programs to support history and heritage sites across the state.  She earned her MA in Museum Studies from New York University and began her career in education at the Tenement Museum and Ellis Island Immigration Museum before moving on to the Riverside Metropolitan Museum in California, Museum of Life and Science in North Carolina, and Fort Nisqually Living History Museum in Tacoma.  Allison has developed award-winning public programming aimed at engaging new audiences including Trapped: Escape Fort Nisqually and Homespun Happy Hour.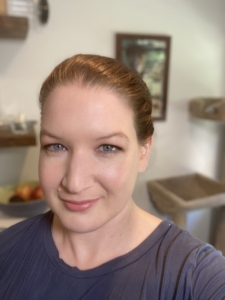 Ex-Officio
Erika Bentley-Holland
Puget Sound Emerging Museum Professionals, Seattle WA
In second grade, Erika Bentley Holland was cast as the titular role in her class's production of The Elephant's Child. She took the philosophy of insatiable curiosity as her moto. At about that age, she fell in love with the Royal British Columbia Museum in Victoria, BC because it encouraged her to explore and pursue her curiosity. She earned a Bachelor of Arts in History (Honours) from the University of British Columbia, where she enjoyed her first museum job as a tour guide at the Museum of Anthropology. She went on to pursue a Masters in Museum Studies from the University of Toronto, where she focused on food in museums, before returning home to the west coast. She is dedicated to breaking down the historic, colonial, and ongoing barriers between museum collections and people.