Washington Museum Association
2022 Annual Conference
Award of Excellence Nomination Form
Washington Museum Association (WaMA) continues to recognize outstanding achievements in museum work by bestowing Awards of Excellence at the Annual Meeting. Awards of Excellence are presented in the following categories: Exhibits, Projects, Individuals, and Publications. The eligibility period runs 18 months, from December 2020 through June 2022.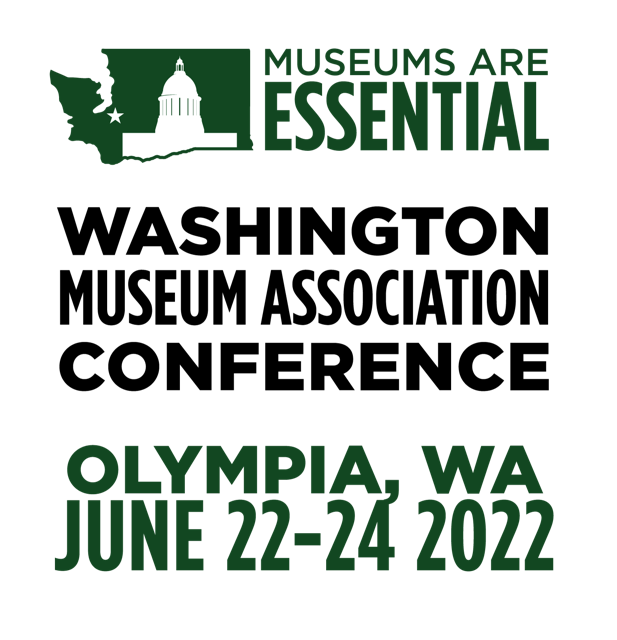 Awards recipients will be honored during a special presentation at the 2022 WaMA Annual Meeting during this year's conference, "Museums are Essential." The 2022 Annual Meeting will be held in Olympia, WA, June 22-24, 2022.
Nominees must exhibit the ability to set standards of leadership through outstanding service, establishing precedent, fulfilling mission and purpose, showing marked improvement, and/or providing an extended level of service to the community served.
To nominate an exhibit, project, individual, or publication, complete the Google Form linked below. Additional supporting documentation uploaded digitally to this form. PDFs or representative samples (5-10 pages) of a publication are encouraged. One award will be given in each category per annual organizational budget size (if not an organization, then per project budget size).
Be sure to answer all of the questions. Submissions may include supporting documentation which might assist the judges in deliberation. Please note: incomplete nominations or multiple nominations submitted on one form will be disqualified.
One nomination per form, please.
All nominations must be submitted by Google Form by Monday, April 18, 2022, 11:59 pm PST.
Questions? Email contact@washingtonmuseumassociation.org