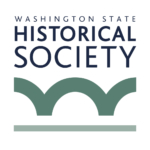 Website Washington State Historical Society
Partnering with our communities on how history connects us all!
$3,401.00 to $4,541.00 per month with comprehensive benefits package including medical, vision, dental, and retirement.
Closes 1/22/2023 11:59 pm
What you will be doing:
You will support the mission of the Washington State Historical Society (WSHS) by caring for its collection utilizing best practices in the museum field. The WSHS maintains an extensive collection of artifacts, manuscripts, books, photographs, ephemera, and maps as mandated in its founding legislation. You are vital to for the long-term care of the Society's collections, and their preservation for the benefit of current and future generations. In addition to physical care of the collections, you are essential for the accurate documentation of the collection and digital recordkeeping, which in turn supports public access to the collection.
Duties
Some of what you will enjoy doing includes:
• Document and assist with the Acquisitions Committee process for acquisitions, and deaccessions utilizing best practices from the American Alliance of Museums and in preparation for reporting to the Collections Committee of the WSHS Board of Directors.
• Recommend additions and changes to complex collection management policies and procedures for museum registration, and is responsible for instituting changes and interpreting and providing the collections team with the most recent guidelines from the American Alliance of Museums.
• Prepare accession documents, maintain legal accession paperwork, and assign accession numbers as set out by the American Alliance of Museums to maintain ethical and legal obligations.
• Make recommendations for museum collections materials for WSHS collections conservation, collections rehousing, and catalog records.
• Make recommendations for conservation of artwork, records, artifacts and specimens to the Head of Collections.
• Provide support for incoming and outgoing loans, insurance arrangements, and artifact transportation.
• Determine final selection of collections materials for WSHS exhibitions based on condition.
• Independently responsible for the preparation of collections materials for display, and installation and deinstallation of materials for WSHS exhibitions. This includes making recommendations based on artifact, artwork, records or specimen conditions for conservation as needed.
• Independently responsible for all registrarial duties for traveling exhibitions, including arrangement of shipping, arrangement of insurance, physically receiving exhibitions as they arrive, and leading collections and installation teams in the packing and unpacking of materials, condition reporting of loaned exhibition materials, installation and deinstallation of materials, and physical exiting of materials from the WSHS facilities utilizing best practices in the museum field.
• Conducts object research for exhibitions team and runs detailed reports for the Head of Collections and other museum departments using complex collections information system software.
• Assists with cataloging, labeling, and photography of collections items.
• Assist in a full collections review regarding cultural sensitivity.
• Rehouse materials and maintain museum standards for collections in all collections storage spaces.
Qualifications
REQUIRED:
Bachelor's degree
AND
Two years of relevant experience
OR
Any combination of equivalent education and experience
AND
• Demonstrated experience managing museum registration and museum collections databases.
• Familiarity with registration and collections management best practices, including accessioning, deaccessioning, cataloging, exhibitions, loans, and location and inventory control
• Knowledge of environmental requirements for collection preservation and IPM
• Excellent organizational skills, detail oriented, self-motivated, with ability to handle multiple projects
• Work in cooperation with other organizations, staff, volunteers, donors
• Conduct research and work independently on a variety of projects
• Demonstrated commitment to diversity, equity, inclusion and accessibility
PREFERRED:
• Master's degree in Museum Studies
• Professional experience as collections manager or registrar