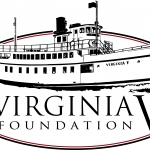 Website The Steamer Virginia V Foundation
The Steamer Virginia V Foundation (the Foundation) is a 501(c)(3
The Executive Director is the key management leader of the Steamer Virginia V Foundation. The Executive Director is responsible for overseeing the administration, programs and strategic plan of the organization. Other key duties include fundraising, marketing, and community outreach. The position reports directly to the Board of Directors.
We seek a candidate with non-profit management experience and specific expertise in fundraising, marketing, and communications.
The position oversees a staff of five, plus a contracted bookkeeper. An organizational chart is available upon request. In addition, there are approximately 100 active volunteers who donate their time to the operations of the SS VIRGINIA V.