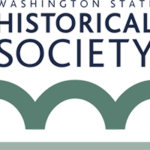 Website Washington State Historical Society
Stipend: $3,500
In addition to the stipend, WSHS would be pleased to facilitate students receiving class credit for this internship as applicable through their academic program
The mission of the Washington State Historical Society (WSHS) is to partner with our communities to explore how history connects us all. "Dialogue in Place" is a multi-year, mission-driven project to develop, pilot, and evaluate a process for community engagement and tribal consultation to determine the future of monuments and historical markers placed by WSHS between 1900 and 1950. Because these monuments exclusively honor and memorialize the histories of white settlers, addressing them was identified as an important part of a larger decolonization effort to include and amplify the stories of groups that have been excluded from the dominant historical narrative.
In preparation for initiating the community engagement phase of this project, WSHS is seeking an intern to assist in researching the context of the conception, placement, and dedication of each identified monument. We are looking to answer questions about why each monument topic/location was chosen; who helped plan and fund each monument; who was at each monument dedication and what was said; what was reported in the newspaper and what was the public response; who currently owns the land where each monument is located; and identifying descendants of persons listed directly on the monuments (where applicable).
The period of the internship will be approximately one year and will involve the following:
• Collaborating with the project team and other stakeholders to determine priority monuments and research topics needed for the community engagement process
• Preparing 750-word context statements with appropriate citations for 15-20 monuments selected by the project team and stakeholders
• Cataloging copies of primary and secondary research sources for each monument including photographs, newspaper articles, letters, etc.
The intern work schedule is flexible, but the community engagement process will dictate some deliverable deadlines that will need to be met for research on certain monuments. We anticipate the bulk of this internship will be completed remotely with some travel required to local archives, depending on project needs.
This internship will be open until filled—WSHS is looking for an intern to begin as soon as possible. Prospective interns should send a resume and a letter of interest that details their academic focus(es) as well as describes their interest in this project to:
Jay Mortensen Baersten, Director of Heritage Outreach
jay.baersten@wshs.wa.gov
253-244-1683