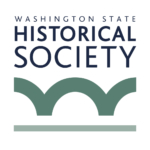 Website Washington State Historical Society
The Washington State Historical Society in Tacoma, WA, invites qualified and interested individuals to apply for an outstanding opportunity as the Diversity, Equity and Inclusion Specialist (DEI Specialist). This is a .50 FTE position.
The DEI Specialist is a new position at the Washington State Historical Society that will administer a new DEI grant program and support local heritage organizations across Washington in their efforts to increase inclusivity, broaden their community audiences, expand the histories they represent, and embed DEI best practices across their organizations.
To view full job posting and apply visit https://www.governmentjobs.com/careers/washington/jobs/3143249/diversity-equity-and-inclusion-specialist?keywords=diversity&pagetype=jobOpportunitiesJobs.
Or
www.careers.wa.gov and search for Diversity, Equity, and Inclusion Specialist.