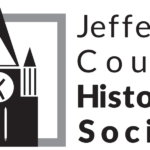 Website Jefferson County Historical Society
REQUEST FOR PROPOSALS
Jefferson Museum of Art & History – Interpretive Exhibition Planning
RFP Issue Date: 4/23/2021
Project Start Date:June 2021
Contact:Shelly Leavens, Executive Director
Proposals should be received by May 17th, 2021 by 5pm PST.
Project Overview
The Jefferson County Historical Society, located in Port Townsend, Washington, is requesting proposals from cultural and museum exhibition design & interpretive planning teams or individuals for the development of an Interpretive Plan for our History Exhibitions spaces at the Jefferson Museum of Art & History as part of Phase I: The Jefferson Museum History Exhibitions Renewal Project.
Project Background
The Jefferson County Historical Society (JCHS), founded in 1879, is a registered charity and 501(c)3 non-profit organization that operates the Jefferson Museum of Art & History (The Museum) in the downtown Landmark Historic District of Port Townsend, on the traditional land of the S'Klallam peoples of the Olympic Peninsula. The Museum is located within the city-owned 1892 Historic City Hall building, a two-story brick structure that was last restored in 2006. The building is on the east end of Water Street, the main thoroughfare through the Downtown Historic District, and faces Port Townsend Bay to the south.
The Museum houses a small subset of the total artifacts and archives in the JCHS Collection, which is estimated to number 500,000. The collection contains largely objects and archives related to the 1850s through the present day and includes a wide variety of materials, from horse drawn vehicles to an extensive button collection.
Since the 2006 renovation to the building, JCHS has engaged in some interpretive planning, including an exhibition plan in 2011, which was not implemented. In the last ten years the Museum added an art gallery to the historic courtroom space, as well as art experiences to its mission, but a full-scale refresh of the history exhibition spaces has not been completed in over 15 years. We are seeking to renew the Museum experience with exhibitions that explore the full breadth of the social and cultural history of Jefferson County and Port Townsend.
JCHS is taking a phased, three-year approach to the History Exhibits Renewal Project.
We are embarking on this project for three main reasons:
History is always changing.
Our history exhibits have not been significantly refreshed in decades, and we want to share new knowledge, stories, understandings, and perspectives.
Exhibits are foundational to our work.
Exhibits are the springboard for our programs and services. We want to bring the whole museum to life, in alignment with our mission, vision, and values.
We are an important resource for our community.
Our new exhibits will connect with our community – people from different backgrounds, with different learning styles, different ages, etc.
We desire to strengthen the Museum's capacity to play a central role within our community's identity and educational landscape, and to be an experiential gateway to the heritage of the region for the 1.5 million estimated visitors to Port Townsend.
We envision:
A refreshed and transformed Museum that will strengthen our position as one of the Olympic Peninsula's leading cultural institutions
A landmark site to congregate, create, and strengthen links between diverse communities in the region.
Reimagined public programming that builds off new, interactive exhibits, providing exciting visitor experiences and promoting curiosity and dialogue.
An active presence in the community that supports our local economy, builds partnerships, and regenerates interest and relevance for residents at the Museum.
We are seeking a consultant who can guide our community input process, as well as guide input from staff, donors, Trustees, volunteers, Tribes, and other key stakeholders. Our small team anticipates working with you toward some key interpretive themes prior to community outreach for the interpretive exhibition plan.
The History Exhibits Renewal Project includes approximately 3,000sq ft of exhibition space in three main zones:
Zone 1 – The Exterior + Entrance / Theater Gallery. This space houses the reception area, gift shop, visitor information kiosk, a presentation/digital theater with integrated displays, and classroom.
Zone 2 – The Fire Hall. This is the largest of the Zones and occupies the historic fire station. It currently houses two large buggies, Native American artifacts, early homesteading displays, and maritime-related exhibits. Current discussion around this Zone includes a Native Peoples exhibition, maritime trades exhibition and a community curated rotating exhibition space.
Zone 3 – The Jail. This zone encompasses many small, divided basement rooms of the Museum, and includes the historic Men's Jail (interpreted as such currently), as well as the Women's Jail, Marshall's office, and Health Examiner's room, all of which have been converted into multi-purpose galleries. Current discussion around this Zone includes a chronology of County and Port Townsend history as well as equitable interpretation in and around the Jail.
The Interpretive Plan for these three zones will be developed together (as defined in this RFP). Detailed design, specification, and implementation of exhibitions in these zones (not included in this RFP) will be executed in Phases II (2022) & III (2023).
Project Deliverables
The Interpretive Plan for Phase I will include the following deliverables:
Concept Statement: What is our intention, who are our audiences, what are our goals for the renewal.
Community Consultation with a focus on underrepresented communities and stakeholders, including establishing a process, outreach, scheduling, qualitative and quantitative data collection and analysis, and team synthesis.
The Interpretive Plan
Themes
Stories
Key take-aways and messages
Anchoring objects and balancing text
Voice
Visitor experience
Audiences
The success of Phase I will be measured by the following:
Effectiveness in reflecting the JCHS mission, vision and values;
Effectiveness in engaging diverse stakeholders across Jefferson County, especially communities that have been underrepresented at the Museum and throughout JCHS;
Effectiveness in communicating our History Exhibitions Renewal Project objectives to all stakeholders, resulting in elevated input, engagement, and financial support from staff, stakeholders, donors, volunteers, and visitors;
Effectiveness in preparing JCHS to begin Phase II: Exhibition Design.
Phase I Project Budget
Project Consultant Fee: $16,000 – $18,000 DOE
Please note that the flat fee will be inclusive of all travel expenses, printing costs, presentation materials, honorariums for community consultants, and any other expenses associated with developing the Interpretive Plan, and not inclusive of JCHS Staff time. The six month contract is expected to run from June to November 2021.
Proposal Requirements & How to Submit
Proposals must include the following in this order and conform to the format detailed below:
A. Summary of your background, resources, and relevant experience. 1 page.
B. Examples from past projects of a comparable size and scope. If relevant, include projects carried through to exhibit design and installation. Please include each project's square foot costs listing design fees separately and time to complete. If projects of similar size and scope have not been completed, then please include examples that are the most relevant in demonstrating your ability to complete this project. 3 pages
C. Statement of your interpretive philosophy and facilitation capabilities. How do you view the relationships between the public, museum staff, Trustees, and museum exhibit designers and planners? What kinds of communication and project management styles have worked well for you on past projects? Individuals without extensive experience in immersive history exhibits should be sure to specify in this section why they feel they are a good fit for this project. 1 page
D. Gantt chart and written description for your proposed schedule for completing the Interpretive Plan, including community consultations, project stages, key milestones, and client review periods. 2 pages
E. Names and resumes of key personnel that will be directly involved in the project, if more than one. 1 page per person
F. Supporting materials of your choosing (e.g., audience studies, synthesized feedback, graphics to communicate a theme, etc.) may be included. Max 5 pieces
G. Three to five references from past clients of projects of a similar size and scope, if available, or professional references that are relevant to this work. 1 page
Proposal Format:
1. Proposals must be submitted as a single 8.5"x11" document, 12pt type, in English.
2. Proposals must be sent electronically, to director@jchsmuseum.com in PDF format.
Evaluation Criteria
Proposals will be judged primarily on the consultant or consultant team's past success in facilitating interpretive planning for community-based, interactive history exhibits on time and within budget using a robust stakeholder consultation process. However, consideration will also be given to consultants that have a proven track record of outstanding history exhibit work and planning even if they do not have extensive experience in interactive environments. In all cases, preference will be given to the proposal that the JCHS team feels will best help it achieve the Project Deliverables and measures of success for Phase I.
Expected Date of Award & Schedule of Deadlines RFP
The proposal deadline is Monday May 17, by 5pm PST. We will review proposals that week, and schedule interviews with select consultants and consultant teams the following week. We expect to begin working with the consultant in June 2021, upon hire.
Questions?
Questions about the project, RFP, or proposal submission requirements must be emailed no later than Thursday May 13, 2021 to director@jchsmuseum.com. No phone calls please.