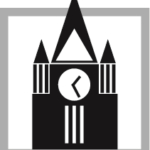 Website Jefferson County Historical Society
Position Title: Research Center Assistant
Part Time, Non-Exempt, 24 hours per week
$16 – $17 per hour
Position Description: Through collections, research, exhibits and programs, JCHS aims to bring people together to share, learn, and be inspired by Jefferson County arts and heritage.
The Research Center Assistant position is a public-facing position responsible for the on-site administrative support, researcher support, research program development, and volunteer management at the Research Center, as well as a key liaison with the Jefferson County Genealogy Society who share the Research Center building.
**Please note that the JCHS Research Center is only open by appointment at present.
Position Responsibilities include but are not limited to:
• Manages all research requests and public inquiries, including photo orders. This can include:
o Researcher communications and scheduling of in-person visits
o Assisting researchers on-site, over email, and by phone
o Maintaining and communicating fee structures for requests
o Fulfilling photo and digitization orders and invoicing clients
o Managing researcher-related documentation (forms, tracking, reporting)
o Managing back-end organizational systems
o Completing post-research appointment evaluations & feedback
o Maintaining and distributing JCHS protocols for Oral History collection
• Assists the Collections, Education + Programs, and Exhibitions Departments in developing program and resource content. This can include:
o researching and writing
o creating citations and bibliographies
o identifying and gathering Past Perfect records, archives, and objects
o transcription of short video clip content
o uploading content to online research database
• Works with the Education + Programs department on delivering Research Center programs. This can include:
o collaborating on the planning of education and public programs
o assisting in general event management
o delivering introductions for lectures, open houses, guided tours of collections, etc.
o speaking to the community about research and the collection at community events, etc.
• Serves as the primary logistics liaison between JCHS and the Jefferson County Genealogy Society. This can include:
o coordinating logistics with JCGS volunteers
o assisting JCGS volunteers on-site
o record keeping for JCGS front desk volunteer time / programs
o communicating facility and protocol updates
• Supports the ongoing operations of the Research Center. This can include:
o Supporting archival digitization and oral history projects
o Supporting the Research Center Director in collections management and care
o Being an integral part of the JCHS Staff and participating in Team meetings
o Providing excellent customer service to all JCHS partners and clients
o Upholding the institution's commitment to equitable and inclusive practice
o Other duties as assigned
Position requirements:
• Satisfactory completion of two years of college work in history, archives, libraries, museology, or related field OR professional experience in those fields may be substituted year for year
• Creative, out-of-the-box thinker with fresh ideas about how archives, collections, and museum programming can serve the community
• Experience working with the public in formal or informal settings
• Proactive, problem solver
• Highly organized with strong attention to detail
• Excellent communication skills, in person, over the phone, and via email
• Experience with Past Perfect or other collections management database systems
• Experience and aptitude using technology, including Microsoft suite, Square, social media, and A/V equipment.
• Passion for improving client experiences through technology (preferred)
• High degree of initiative, flexibility, and ability to work both independently and in a team environment
• Interest in equity, inclusion, and decolonization in museums, and experience fostering inclusive practice
• Availability to work a Wednesday through Saturday schedule
• Ability to reliably travel throughout Jefferson County
• The ability to lift 25 pounds
TO APPLY
Interested candidates should apply via email by sending a cover letter describing their qualifications that match the position criteria and what they will bring to the role, along with a resume, to research@jchsmuseum.com with the subject line "Research Center Assistant Application." Please submit your application by June 15th for priority consideration.
Final offers of employment are contingent upon the successful completion of a background check that may include employment history, national criminal background check, national sex offender registry search.
Position is open until filled.
Jefferson County Historical Society is an equal opportunity employer. All applicants will be considered for employment without attention to race, religion, sexual orientation, gender identity, national origin, veteran, or disability status. Applicants from traditionally underrepresented communities interested in archival and museum work are encouraged to apply.
To find out more about JCHS, the Research Center, our collections and programs, please visit our website: www.jchsmuseum.org