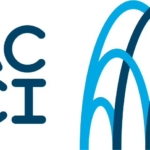 Website Pacific Science Center
Ignite Curiosity!
At Pacific Science Center, our mission is to ignite curiosity in every child and fuel a passion for discovery, experimentation, and critical thinking in all of us. Our colleagues are passionate lifelong learners who live our mission every day. Join our collaborative team and come help steward our warm and welcoming community learning environment at PacSci!
Position Summary
The Exhibit Design Manager (ExDM) is a full time position that contributes to Pacific Science Center's (PacSci) mission to spark curiosity and fuel a passion for discovery, experimentation, and critical thinking by delighting guests with an exceptionally well-designed, highly interactive exhibit floor experience. In a period of renewal after the COVID 19 dormancy, the ExDM will contribute directly to designing guest experiences across PacSci's four public-facing buildings, with the initial focus on refreshing existing assets.
This position is the visual storyteller of PacSci. They view each project through multiple lenses, with special attention to the perspectives, stories, and languages of marginalized communities. This position is a highly creative visitor experience steward, guided by Universal Design principles, comfortable with ambiguity and experimentation, and driven by an inclusive and collaborative mind-set. The ExDM will help establish the visual tone of Pacific Science Center exhibits through 2D and 3D design, always designing through an accessibility lens. Beyond leading 2D and 3D exhibit design, this position keeps projects on schedule and on budget, brings design project through production, and manages outside contractors and internal relationships. The ExDM works closely with the Exhibit Development Manager and Exhibit Operations Manager.
PacSci is committed to strengthening inclusion, diversity, equity, and access both within our workplace and in our community. This role embodies the spirit of curiosity and real-world STEM experiences, supporting and celebrating the role of STEM in the lives of all learners, regardless of background and identity. We believe that curiosity and critical thinking are essential to equity and justice for all. We embrace science as a process of inquiry, discovery, and problem solving that helps us better understand our universe and each other.
Please view the full job description on our Careers site for more information about job requirements and details about the essential duties of the position.
Compensation:
Starting Base Salary Range: $65,480 to $75,000 per year
In addition to base salary, Pacific Science Center offers the following benefits to regular, full-time employees:
• Medical, Dental, Vision, basic life insurance, and disability insurance
• Up to 4 weeks of vacation, 12 floating holidays, and sick pay
• 403(b) Retirement Savings
• Commuter benefits
• Employee Assistance Program
• Employee PacSci Membership
Pacific Science Center stands with those who are courageously fighting against hate, racism, and injustice. We recognize that not being racist is not sufficient. We must be actively anti-racist, and we commit to doing so. We prioritize inclusion, diversity, equity, and access in everything we do. Curiosity and critical thinking are essential to the dialogue and changes that need to happen.
Pacific Science Center complies with federal and state disability laws and makes reasonable accommodations for applicants and employees with disabilities. If reasonable accommodation is needed to participate in the job application or interview process, to perform essential job functions, and/or to receive other benefits and privileges of employment, please contact our Human Resources Department.