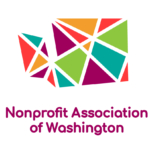 Website NonprofitWA Nonprofit Association of Washington
Learn. Advocate. Collaborate.
The Policy Director is a key member of the Nonprofit Association of Washington (NAWA) team. The Policy Director will serve as the point person for our public policy advocacy, lobbying at the state and federal levels, and supporting and mobilizing nonprofit leaders in Washington to speak out on issues of common concern.
Key Responsibilities
1. Policy Program Leadership
In collaboration with the executive director, policy committee, board, and membership, set NAWA's policy direction and focus.
Serve as lead staff for Policy Committee, Nonprofit Advocacy Workgroup, and ad hoc policy teams: coordinate meetings, set agendas, ensure minutes are taken and shared, recruit new members.
Mobilize members to speak out on key issues through action alerts, updates, campaigns, and storytelling.
Plan engagement events such as the annual Nonprofit Legislative Reception.
Coordinate with national partners and other state nonprofit associations on federal policy affecting all nonprofits.
Lead teaching and organizing efforts to engage NAWA members and allies in advocacy on behalf of the nonprofit sector.
Manage policy interns and/or fellows.
2. Direct Advocacy
Lobby on behalf of NAWA and the nonprofit sector in the Washington State Legislature and occasionally in Congress.
Supervise contract lobbyist.
Create and manage systems to track information about key issues and policymakers.
Build relationships with and educate legislators and other policymakers regarding the scope and impact of the nonprofit sector and policy issues affecting nonprofit success.
Track and report lobbying activity.
3. Policy Analysis
Research, monitor, analyze, and respond to federal, state, and local issues that affect 501(c)3 nonprofits in Washington State.
Write policy updates, action alerts, position statements, testimony, and research reports.
Respond to requests for information from members, nonprofits, policymakers, and partners.
4. Public & Media Relations
Promote NAWA to the nonprofit sector, policymakers, and the public.
Contribute to development of messaging about the nonprofit community for internal and external stakeholders.
Serve as initial media contact and route inquiries as appropriate.
5. Contribute to a Strong Organization
Contribute to organizational visibility by representing NAWA at events.
Bring ideas from events, meetings, etc. back to the organization to contribute to our ongoing effort to understand and support Washington nonprofits
Support other programs, work on special projects, and participate in key events such as the annual conference
Promote NAWA's membership
Support NAWA's advocacy work.
Desired Qualifications
Commitment to NAWA's mission.
Strong written and oral communications skills.
Lobbying and/or community organizing experience.
Policy analysis skills and ability to design and analyze original research.
Ability to track and develop effective messaging for a number of complex policy issues.
Demonstrated commitment to racial equity.
Proficiency in Office Suite (Word, Excel, PowerPoint, Outlook) and experience with CRM databases, email engagement platforms, and project management software. We currently use Salesforce, MailChimp, and Asana – equivalent transferrable skills from other systems are welcome.
Ability to handle multiple tasks, projects and priorities effectively and professionally, including rapid response to emerging issues.
Ability to travel within state, including regular trips to Olympia during the legislative session.
Room setup involving moving tables and chairs and some moderate lifting (up to 25 pounds) on an occasional basis (accommodation may be possible).
Additional Information
Location: Remote within Washington State – required
FLSA Classification: Full-time, Exempt
Compensation: $65,000-$72,000 [+$2,500 for bilingual Spanish fluency]
Starting Benefits: 20 days PTO and 11 paid holidays per year plus a paid office closure between Dec 26-Dec 31. $700/month toward a cafeteria plan of health coverage including medical, dental, and vision insurance as well as various long & short-term disability and other options. $50/month each ($100 total) reimbursement for use of personal cell phone and internet for work purposes.
Supervisor: Executive Director
How to Apply
Submit your cover letter and resume online by August 5: https://app.trinethire.com/companies/17210-washington-nonprofits/jobs/64405-policy-director
Please name your documents First Name_Last Name cover letter and First Name_Last Name resume.
NAWA is an equal opportunity employer. We strive to create an inclusive and equitable workplace and encourage applications from people of all backgrounds.
About NAWA
NAWA convenes a powerful network of nonprofit organizations across Washington State to learn, advocate, and collaborate, so that nonprofits can achieve their missions. Stronger nonprofits contribute to healthy, collaborative, economically vital, and civically engaged communities. Our advocacy program amplifies nonprofit voices on public policy issues affecting the nonprofit community. We advocate at the local, state, and federal levels for laws and policies that create a positive climate for all types of nonprofits, using stories and data to communicate the value of nonprofits to elected officials and other decision makers. We seek to improve partnerships between nonprofits, government, and communities at all levels.
NAWA has a strong commitment to equity and inclusion, and respect for regional differences. We believe that diversity of experience, perspectives, and background on our staff team will lead to a better environment for our employees and stronger nonprofits across Washington. Our organizational culture is fast-paced, entrepreneurial and results-oriented. We value and support learning and professional growth and offer flexible hours and remote work options. www.nonprofitwa.org