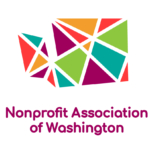 Website NonprofitWA Nonprofit Association of Washington
Learn. Advocate. Collaborate.
The Systems Manager is a collaborative Operations Team member who uses their database and technical skills to support the mission of Nonprofit Association of Washington. In this role, you will steward the overall health and development of our Salesforce database, ensure that staff members have the technology tools and training they need to do their jobs effectively, and plan to meet future technology needs.
Key Responsibilities
1. Data & Database Lead
Strategize with Leadership Team on how to use the database more effectively to meet program and fundraising goals.
Lead database project planning and prioritization; work with Salesforce Administrator and consultant(s) to make the database more useful.
Ensure efficient integrations between Salesforce and other technology tools and systems.
Enter data and maintain accurate records in Salesforce.
Track monetary transactions in Salesforce and prepare monthly revenue reports.
Develop and document policies and procedures and train staff on use of database.
Set up systems in Salesforce to allow staff to be able to pull the information they need quickly and easily – i.e., set up "push button" reports.
Provide Salesforce lists and reports to other staff as necessary.
Prepare list data for outside mail houses or other vendors.
Manage list integration projects from request of lists to successful integration of data.
Support program evaluation by entering and summarizing workshop feedback data.
2. Technology & Technical Support
Assess current systems and work with the Deputy Director for Operations to develop strategies to ensure staff have the technology tools they need.
Effectively document and manage technology accounts, administrators, licenses, and contracts to ensure seamless access, billing, and renewals.
Serve as lead administrator for all technology accounts and licenses, with appropriate backups.
Coordinate with IT support services to set up computers and accounts for new staff and provide onboarding training for tech systems.
Troubleshoot technology problems and coordinate with outside vendors for services or repairs.
Crosstrain on various software programs to train and provide technical support to other staff.
3. Contribute to a Strong Organization
Contribute to organizational visibility by representing NAWA at events.
Bring ideas from events, meetings, etc. back to the organization to contribute to our ongoing effort to understand and support Washington nonprofits.
Participate in key events such as the annual conference.
Promote membership in Nonprofit Association of Washington.
Support NAWA's advocacy work.
Take on special projects and other tasks as assigned.
Desired Qualifications
Commitment to NAWA's mission.
Demonstrated commitment to racial equity.
Proficiency in Office Suite (Word, Excel, PowerPoint, Outlook), Salesforce, and Zoom required. Strong experience in another, similarly complex CRM database and demonstrated ability to apply those skills may be substituted for experience in Salesforce.
Familiarity with website content management systems (ie: WordPress), email engagement platforms (ie: MailChimp), online conference platforms (ie: Whova), project management software (ie: Asana), and survey tools (ie: Survey Monkey) is desired. Equivalent transferrable skills from other systems are welcome.
Ability to handle multiple tasks, projects, and priorities effectively and professionally.
Effective and flexible communication skills.
Excellent customer service skills.
Ability to travel within state on an occasional basis.
Additional Information
Location: Remote within Seattle area – required
FLSA Classification: Full-time, Exempt
Compensation: $53,000-58,000 [+$2,500 for bilingual Spanish fluency]
Starting Benefits: 20 days PTO and 11 paid holidays per year plus a paid office closure between Dec 26-Dec 31. $700/month toward a cafeteria plan of health coverage including medical, dental, and vision insurance as well as various long & short-term disability and other options. $50/month each ($100 total) reimbursement for use of personal cell phone and internet for work purposes.
Supervisor: Deputy Director for Operations
How to Apply
Submit your cover letter and resume online by August 5: bit.ly/systems_manager
Please name your documents First Name_Last Name cover letter and First Name_Last Name resume.
NAWA is an equal opportunity employer. We strive to create an inclusive and equitable workplace and encourage applications from people of all backgrounds.
About NAWA
Nonprofit Association of Washington (NAWA) convenes a powerful network of nonprofit organizations across Washington State to learn, advocate, and collaborate, so that nonprofits can achieve their missions. Stronger nonprofits contribute to healthy, collaborative, economically vital, and civically engaged communities.
NAWA has a strong commitment to equity and inclusion, and respect for regional differences. We believe that diversity of experience, perspectives, and background on our staff team will lead to a better environment for our employees and stronger nonprofits across Washington. Our organizational culture is fast-paced, entrepreneurial and results-oriented. We value and support learning and professional growth and offer flexible hours and remote work options. www.nonprofitwa.org