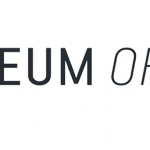 Website Museum of Glass
The Museum In 2002 the Museum of Glass opened its doors as an ar
This job description is intended to convey information essential to understanding the scope of the job and the general nature and level of work performed by job holders within this job. This job description is not intended to be an exhaustive list of qualifications, skills, efforts, duties, responsibilities or working conditions associated with the position.
Job Summary
The Development Events Manager is responsible for working with the development department and volunteer event committees to establish and meet event fundraising goals. The Manager is accountable for developing, implementing and managing multiple special events annually, including the Red Hot gala, Slider cook-off, Breakfast at the Cone, Glassfest Northwest and other cultivation and development events that may arise. This role has departmental goals, budget responsibility and is a liaison to board committees. Developing deep relationships with event donors and sponsors is a critical aspect of the role.
Major Duties and Responsibilities
Description Weight
1 Work with Development Director to establish priorities for fundraising events; secure sponsorships; manage procurement; plan and implement events including detailed timelines, and track statistics (attendance, auction results, etc.); on event days, provide onsite organization and oversight of all activities 85%
2 As a member of the Development team, assist with prospect research and cultivation activities as directed by the Development Director 10%
3 Additional duties as assigned in support of the Museum's mission 5%
Required Knowledge, Skills and Abilities
These requirements are representative, but not all-inclusive, of the knowledge, skill, and ability required to perform this job. Reasonable accommodations may be made to enable individuals with disabilities to perform the essential functions.
• Strong verbal and written communication skills in English.
• Self-sufficient in routine office tasks.
• Experience working in a non-profit organization preferred.
• Ability to handle confidential information appropriately.
• Ability to manage multiple projects simultaneously; very strong project management skills; function independently; identify and set priorities.
• Demonstrated ability in donor management and stewardship in method of accomplishing tasks.
• Suited for a fast-paced, high-energy work environment and have strong organizational skills, including high attention to detail and accuracy.
• Competency with database systems, such as Microsoft Access; experience with Blackbaud Raiser's Edge preferred.
• Experience in Greater Giving event management tools preferred.
• Comfortable managing large and diverse groups of volunteers and staff.
• Team player with a sense of humor.
Education and Experience
Education or equivalent experience Bachelor's degree required
Years of experience Three years of planning and executing high-profile, large-scale fundraising events
Certifications n/a
Physical Demands and Work Environment
These physical demands are representative of the physical requirements necessary for an employee to successfully perform the essential functions of the job. Reasonable accommodation can be made to enable people with disabilities to perform the described essential functions.
• Sitting, standing, walking, lifting and carrying objects up to 40 pounds, manual dexterity to operate keyboard and other hardware, use of telephone
• Occasional weekend and evening work may be required; particularly around events