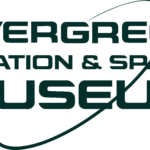 Website Evergreen Aviation & Space Museum
Inspire a community for innovation and discovery
Summary
Evergreen Aviation & Space Museum (EASM) is committed to inspiring a community for innovation and discovery, preserve aerospace history, and honor those who serve. EASM is ushering in a new era with a bold and ambitious vision for the future including a re-imagined museum. More exciting, immersive exhibits that inspire the next generation of aviators. A renewed commitment to education. Strategic partnerships on our 300-acre campus that amplify our strategic objectives. EASM is looking for a Development Director who is motivated by building a new future and having an impact that reverberates across the State of Oregon, the Pacific Northwest and beyond. This position is responsible for playing a critical role of supporting major fundraising initiatives aimed at re-imagining the museum as well as developing and executing a comprehensive fundraising plan for membership and annual giving by performing the following duties. If you are an individual that is rooted in what is possible, then we want to hear from you.
Essential Duties
1. Formulate and expand development strategies that support the museum's major initiatives now and into the future.
2. Development and organization of a meaningful museum donor base.
3. Maintain, manage, and market to donor database.
Job Duties
• Works closely with other departments to ensure the financial, operational, and cultural health of the organization in the present and future in accordance with the EASM strategic business plan and the vision and direction of the Executive Director.
• Initiates outreach and develops presentation to potential Corporate Partners of the museum.
• Develops and executes a strategic and comprehensive fundraising plan for membership and annual giving.
• Identifies, cultivates, solicits and stewards corporate and individual donors to increase the number and number of gifts and establishes connections with a variety of community stakeholders.
• Oversees daily activities with specific focus on individual donor development and solicitation; corporate fundraising; membership; and planning and execution of events.
• Oversees annual budget and forecasting of development goals.
• Works with Executive Director to establish clear Key Performance Indicators and track performance outcomes monthly.
• Manages donor research strategies and industry trends to successfully advance donor relations.
• Plans, manages and executes the annual Fall Gala and other fundraising events as requested.
• Engages and supports the EASM Board of Directors on development efforts.
• Ensures appropriate and timely gift acknowledgements.
• Reports any follow up analysis of the fundraising activities to the Executive Director, EASM Board of Directors and Committees.
• Oversees grants program, researches foundations, writes grants, tracks requests and results, and provides reports.
• Oversees program's database, membership renewals, special appeals, acknowledgements and special events.
• Maintains punctual, regular and predictable attendance.
• Works collaboratively in a team environment with a spirit of cooperation.
• Respectfully takes direction from the Executive Director.
• Other duties as assigned.
Qualifications
Ability to perform essential job duties with or without reasonable accommodation and without posing a direct threat to safety or health of employee or others. To perform this job successfully, an individual must be able to perform each essential duty satisfactorily. The requirements listed below are representative of the knowledge, skill, and/or ability required. Reasonable accommodations may be made to enable individuals with disabilities to perform the essential duties.
Education & Experience
Bachelor's degree from four-year college or university. Three to five years of related experience and/or training or equivalent combination of education and experience. Coursework in Fundraising Management preferred. Successful experience in creating a fundraising team helping volunteers to engage their skills and talents to further EASM's fundraising activities. Confidence in soliciting gifts, making appeals and asking for help. Demonstrated track record of donor identification, cultivation and stewardship.
Language Skills
Ability to read, analyze, and interpret general business periodicals, professional journals, technical procedures, or governmental regulations. Ability to write reports, business correspondence, and procedure manuals. Ability to effectively present information and respond to questions from groups of managers, clients, customers, and the general public.
Mathematical Skills
Ability to calculate figures and amounts such as discounts, interest, commissions, proportions, percentages, area, circumference, and volume. Ability to apply concepts of basic algebra and geometry. Computer Skills Job requires specialized computer skills. Must be adept at using various applications including database, spreadsheet, report writing, project management, graphics, word processing, presentation creation/editing, communicate by e-mail and use scheduling software.
Reasoning Ability
Ability to solve practical problems and deal with a variety of concrete variables in situations where only limited standardization exists. Ability to interpret a variety of instructions furnished in written, oral, diagram, or schedule form. Ability to define problems, collect data, establish facts, and draw valid conclusions.
Physical Demands & Work Environment
The physical demands described here are representative of those that must be met by an employee to successfully perform the essential duties of this job. The work environment characteristics described here are representative of those an employee encounters while performing the essential duties of this job. Reasonable accommodations may be made to enable individuals with disabilities to perform the essential duties.
While performing the duties of this job, the employee is frequently required to sit, use hands and fingers to type or dial, reach with hands and arms, talk or hear. The employee is occasionally required to stand and walk.
The employee must occasionally lift and/or move up to 25 pounds. This position requires frequent computer use. Specific vision abilities required by this job include close vision, color vision, distance vision, depth perception, and ability to adjust focus. The noise level in the work environment is usually moderate.