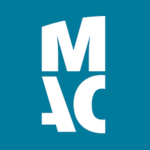 Website Northwest Museum of Arts and Culture
$3,401.00 – $4,425.00 Monthly
Spokane County – Spokane, WA
Project (limited duration)
Eastern Washington Historical Society
10/12/2022 11:59 PM Pacific
This is a full-time, project position expected to last 19 months.
The hiring manager reserves the right to make a hiring decision at any time.  It will be in your best interest to apply as soon as possible.  Application review will begin the week of September 26, 2022.
Who we are:
The Eastern Washington State Historical Society (EWSHS) is charged with maintaining, preserving, and providing public access to a collection that chronicles and celebrates the history and cultural heritage of the State of Washington. The agency exists to inspire and foster understanding of the history, native and diverse cultures, and art of the Inland Northwest.  Its mission is to "engage our audiences in the appreciation of art, history, and culture of the Inland Northwest and beyond through collection stewardship, exhibitions, and programs that enrich and inspire".  We collect, preserve, and present cultural history and art in an educational and entertaining way for visitors.
The Museum Collection Department provides organization, documentation and legal transactions, as well as preservation, controlled access and security for borrowed and permanent museum collections, as mandated by RCW 27.34.070.  The department provides services that support the creation of meaningful, engaging, safe and visitor friendly museum exhibitions and promote the permanent collection.
What you'll be doing:
You'll be facilitating a major content management and delivery project; increasing access to the MAC's diverse collections of archives, arts, and cultural material via the implementation of a new Museum Collections Management System (CMS).  You will work with MAC staff, Washington State's Office of the Chief Information Officer (OCIO), and contractors to ensure that the CMS replacement project meets its goals and is delivered on time and within budget. You'll be negotiating, conveying, and advocating for the needs of the MAC and especially its curatorial team to third parties ensuring compliance with state and industry policies and standards, and you'll be developing and managing project work plans and planning activities for migration to a new CMS.
Duties
Some of what you'll enjoy doing includes:
Convene and coordinate the activities of the CMS Implementation Team ensuring all activities are within scope and budget
Organize and coordinate meetings, workshops and interviews based on project needs and timelines
Develop a finalized work plan and establish a timeline, including milestones and reporting deadlines
Coordinate project management needs with QA vendor
Maintain OCIO program dashboard
Review, monitor and report all project progress and activities to Steering Committee
Analyze and measure outcomes in relation to the objectives of each project phase
Gather data and relevant financial information for generating reports
Create and maintain project documentation and records
Document all development of software and system architecture
Oversee migration of all collection data from old systems to new system(s)
Assist in daily management of database(s) including ensuring integrity and consistency of information in database (setting protocols), updating and correcting existing data and linking digital assets
Review, analyze that business requirements are met in new system
Plan, coordinate user testing
updated this to clarify they won't be managing anything financial beyond reporting.  
[AH1]
Qualifications
REQUIRED:
Bachelor's degree in history, anthropology, museum studies, fine arts, or closely related field
AND
Two years experience working in a museum, library, or archive
(Relevant education and experience may be substituted for degree)
AND
Excellent Communication skills – written and verbal
Experience working with collection management systems
Ability to work effectively in a team context, establish priorities, and achieve goals
PREFERRED:
Experience managing complex projects
Experience working with library/museum/archive records
Experience working with collection management and digital asset management systems
Experience working with relational databases such as MYSQL or Microsoft SQL
Ability to communicate technical information to both technical and non-technical individuals
Ability to assess priorities, work well under pressure, manage time efficiently and analyze and solve problems independently and if necessary collaboratively
Knowledge of archival and museum metadata standards and museum-oriented thesauri
Knowledge of best practices for museums and archives
Detail oriented
Supplemental Information
Please provide the following documents in order to be considered; failure to do so may result in you not being considered for the position:
A letter of interest, describing how you meet the qualifications for this position as outlined in the job posting;
A current resume, detailing experience, and education; and
A current list of at least three (3) professional references with current contact information (attached or available to provide at the time of interview)
NOTE:  By submitting these materials, you are indicating that all information is true and correct. The state may verify information. Any untruthful or misleading information is cause for removal from the applicant pool or dismissal if employed.  A resume will not substitute for completing the "duties summary" section of the application.  Please do not refer to resume for detail, or your application may be disqualified.
Conditions of Employment: 
COVID Vaccination Requirement: Per Governor Inslee's Proclamation 21-14(Download PDF reader), state employees must be fully vaccinated against COVID-19. Being fully vaccinated means that an individual is at least two weeks past their final dose of an authorized COVID-19 vaccine regimen. If you are selected to serve in this position, you will be required to provide proof of vaccination before you are able to begin work.  Please note that any offer of employment is contingent upon you providing verification of your vaccine status, having an approved medical accommodation, or having an approved religious accommodation. No start date will be approved until you have either verified your vaccine status or have an approved accommodation.  
*Please do not attach your vaccination verification to your application as it will be removed. Details on how to proceed with verification or accommodation will be provided once a conditional offer has been made.
Opportunity for All:
The Northwest Museum of Arts & Culture (MAC) celebrates our differences and we are committed to a workplace that supports equal opportunity employment and inclusion regardless of race, creed, color, national origin, citizenship or immigration status, marital status, families with children (including pregnancy, childbirth, or related medical conditions), sex, sexual orientation, gender identity diversity, age, status as a protected veteran, honorably discharged veteran or military status, status as an individual with the presence of any sensory, mental, or physical disability or the use of a trained dog guide or service animal by a person with disabilities or other applicable legally protected characteristics. We will also consider qualified applicants with criminal histories, consistent with applicable federal, state and local laws.
You are welcome to include the name and pronoun you would like to be referred to in your materials and we will honor this as you interact with our organization.
Contact Information:
Applicants who are deaf or hard of hearing may call through the Washington Relay Service by dialing 7-1-1 or 1-800-833-6388.
For questions about this recruitment or to request a reasonable accommodation in the application process, contact Angie Anderson at (360) 407-8446 or email jobs@des.wa.gov.
Agency

State of Washington
Address

View Job Posting for Agency Information

View Job Posting for Location, Washington, 98504
Phone

View Posting for Agency Contact