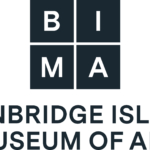 Website Bainbridge Island Museum of Art
Contemporary art and craft museum of the Puget Sound region.
The Registrar, a vital member of BIMA, supports the Curatorial Department with databases, forms, files, and logistics associated with exhibition development, including loan, transport, care, and installation of artworks presented in BIMA's exhibitions. The Registrar provides vital art collection support, including help with committees, and acts as an additional liaison for collections and archive management. This person reports to the Associate Curator and interfaces with the Chief Curator, Facility Manager, Gallery and Volunteer Manager, Gallery Hosts, Volunteers, and other departments regarding gallery management duties – as they relate to the care and safety of the artwork.
We seek someone who shares the BIMA's commitment to active inclusion and equity, engages cultural communities and experiences, and embraces storytelling and the arts as inextricable parts of social justice and anti-racism.